August 24, 2022 at 11:00 AM PDT / 2:00 PM EDT
Given that 64% of millennials won't take a job if the company doesn't have a strong sense of corporate social responsibility, more and more companies are realizing the importance of building purpose into their organization. But where do you start?
In this special webinar, Guusto's Head of People Noah Warder will be joined by Tara Maritzer, Advisor of Donor Relations and Corporate Development, and Anna Zisa, Manager - Monitoring, evaluation, research and learning at the One Drop Foundation – Guusto's long-standing social impact partners.
Together, they'll discuss One Drop's work providing access to safe drinking water around the world, and some of the strategies they've used in partnering with various organizations to achieve this goal. One Drop will also be sharing findings from their Impact Report, which details some of the inspiring projects they've undertaken in the past year.
---
Meet the Panelists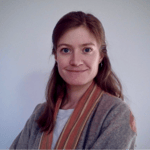 Anna Zisa
Manager - Monitoring, evaluation, research and learning at One Drop

Anna Zisa is the monitoring, evaluation, research and learning manager of the One Drop Foundation with over 5 years of experience in guiding evidence-based decision-making and process optimization. Her role involves supporting a learning culture and advising on the integration of evaluative thinking so that philanthropy supports projects that are relevant, coherent, effective, efficient, impactful and sustainable. Before joining One Drop in 2017, she worked as a research assistant at McGill University and the University of California in Los Angeles. Her research was about ecomometics for resource optimization in buildings and about urban water conservation policies in California, with a focus on spatial data infrastructures to support water use reporting by utilities. Before then, she worked as an environmental educator in Spain and Sweden teaching permaculture design. She holds an MSc in Integrated Water Resources Management and a BA in Environmental and Development both from McGill University.
Advisor, Donor Relations and Corporate Development at One Drop
Tara is a dynamic, dedicated and passionate individual who works tirelessly as a member of the team to keep the One Drop Foundation's philanthropic relationships thriving.
As the Advisor, Donor Relations and Corporate Development, Tara is a tremendous asset in developing and executing the strategies needed to build meaningful relationships with the One Drop Foundation's donors and partners.
A true believer in the mission and values of the Foundation, Tara is perfectly suited to the task of bolstering individual giving and building business development relationships with corporate partners that fundraise on the One Drop Foundation's behalf.
Noah has been leading people teams and helping startups scale their people process across Canada and the US. Now as Head of People at Guusto, he gets to marry his passion for employee best practices and a people-centric mission of helping companies create amazing employee recognition programs to build community, connect teams, and engage employees in meaningful and authentic way.