May 26, 2022 at 11:00 AM PST / 2:00 PM EST
A great company culture can drive success in almost every area of your business, from performance, to recruitment, to retention.
But how do you create that culture? How do you translate it from a statement on a page into something that actively influences the attitudes and behaviors of your employees?
For many companies, the answer is employee recognition. By recognizing and rewarding actions that align with your company's core values, you can infuse your culture into every aspect of your day-to-day work.
Join Guusto's Head of People Noah Warder and Co-founder Skai Dalziel as they explore how to define, build, and reinforce a truly great company culture, and the role employee recognition plays in helping you get there.
The session will cover:
What makes great company culture

Why it matters

How to build your company culture

How to reinforce culture through recognition

How to overcome common roadblocks and challenges
We'll discuss what company culture is, and how it drives how your employees act, behave, make decisions, and approach their work. From that starting point, we'll look at how to build a culture that creates a sense of purpose, opportunity, and wellbeing for your team.
Finally, we'll look at 9 steps you can take to align, connect, and empower employees to make your desired culture a reality, and how to overcome the challenges you might face along the way. These insights will give you a clear roadmap towards creating a truly impactful culture at your company.
---
Meet the Panelists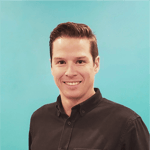 Founder, Chief Product and Client Success Officer - Guusto
Alongside his childhood friend Joe Facciolo, Skai co-founded Guusto in 2013 as a consumer app for sending drinks to friends or clients. After realizing its potential to shape positive company cultures, they worked to develop it into one of the highest-rated employee recognition software options on the market. Today, Skai oversees the overall vision for the company as Guusto's Chief Product and Client Success Officer, and plays a pivotal role in creating an impactful and purposeful company culture within Guusto itself.
Noah has been leading people teams and helping startups scale their people process across Canada and the US. Now as Head of People at Guusto, he gets to marry his passion for employee best practices and a people-centric mission of helping companies create amazing employee recognition programs to build community, connect teams, and engage employees in meaningful and authentic way.