July 20, 2021 11:00 AM PT / 2:00 PM ET
Webinar Takeaways: 5 Steps to Navigate the Future of Work
Whether you're adapting to remote, hybrid, or in-office settings, here is a guide to help you every step of the way! It will help you decide the best option for your organization and truly make it work for you and your team.
The way we work and where we work has changed, period. We will not be going back to the way things were before COVID and companies that think so will be left behind and see employee retention rates fall as employees look for employers who understand the new normal.
But, flexibility isn't the only thing, recognition, engagement, communication, and support for career growth are all important pieces to creating an amazing employee experience, which in turn creates amazing ambassadors for your brand.
Join Lisa, Noah, and Rob as they discuss the importance of these topics, ways to start focusing on creating more holistic people programs, and tips and resources on how to ensure you are continually creating a better experience for your employees.
Meet the Panelists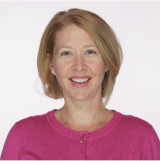 Lisa Brown is the Vice President of Talent at Vidyard, the leading video platform for business. With more than 17 years' experience in the technology industry, Lisa has played a key role in providing HR solutions and programs in the areas of talent acquisition, HR systems/programs, training and development, and leadership and management coaching. She has had extensive experience leading HR and Talent Acquisition teams and is passionate about technology and people.
Lisa holds a Honours Degree in Sociology from McMaster University and a Management Certificate in Human Resources.
Lisa enjoys spending time with her family and traveling. You can often find her on a coffee date mentoring up-and-coming professionals and sharing her passion for all things talent.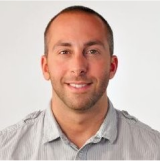 Rob Catalano is passionate about helping companies succeed – by leveraging technology to make employees successful. With his unique experience in HR Technology as a founding employee at Achievers, Rob co-founded WorkTango – software that helps give employees a voice and companies actionable insight.
He has recently been named as a 2020 Top Global Employee Engagement Influencer, has had the privilege of speaking in over 30 cities the past three years, and loves the opportunity to connect with passionate HR leaders across the globe.
Head of People
Guusto
Noah has been leading people teams and helping startups scale their people process across Canada and the US. Now as Head of People at Guusto, he gets to marry his passion for employee best practices and a people-centric mission of helping companies create amazing employee recognition programs to build community, connect teams, and engage employees in meaningful and authentic way.