July 19, 2023 at 11:00 AM PST/ 2.00 PM EST
Do you ever wonder if companies actually use the products they're trying to sell you?
Well at Guusto, we do!
In this special webinar, our Head of People Noah Warder and People & Culture Partner Julia Fulton will give you a rare glimpse into how a recognition software company actually uses their own system internally.
We'll talk about the key pillars of our recognition program, how we drive participation, how we define success, and how recognition fuels every aspect of our company culture.
---
Meet the Panelists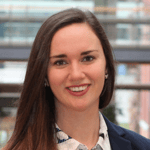 Julia Fulton
People & Culture Partner - Guusto
Julia is a People & Culture professional, and cares about creating great experiences for candidates, new hires, and seasoned employees.
Julia currently works on the People Team at Guusto, an employee recognition platform that reshapes how companies recognize their teams.
In her role at Guusto, Julia manages recruitment and contributes to employee experience, working to create great workplace culture and build best-in-class people practices. Julia loves being outside and is a long-suffering Leafs fan.
Noah has been leading people teams and helping startups scale their people process across Canada and the US.
Now as Head of People at Guusto, he gets to marry his passion for employee best practices and a people-centric mission of helping companies create amazing employee recognition programs to build community, connect teams, and engage employees in meaningful and authentic ways.