Thursday, March 18th at 11:00 AM PST





The past year has made it abundantly clear that our teams are struggling. On top of coping with the COVID-19 pandemic, social movements, and political unrest, many people are still navigating a remote-first work environment. We, as HR leaders, need to understand how to inspire resilience and empathy now more than ever. Join us as we speak to Erin Skillen, co-founder of Amira Health on how to best support mental wellbeing, create safe spaces, and promote self-care across our teams and organizations.
Meet the Panelists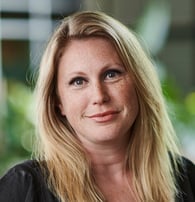 Co-Founder
Amira Health
Erin builds meaningful connections among teams, leadership and clients that inspire empathy, collaboration and resilience. Her positive energy brings levity, curiosity and creativity to her work, weaving empathic leadership, diversity + equity + inclusion and courageous cultures into all she does. Recently, she successfully managed the merger of social impact mental wellness startup FamilySparks with health tech company Amira Health. She is also the producer and co-host of the "Demarried Life" podcast, a guest columnist for Douglas Magazine and the Governance Chair on the Board of Directors for the Victoria Innovation, Advanced Technology and Entrepreneurship Council (VIATEC).
Head of People
Guusto
Noah has been leading people teams and helping startups scale their people process across Canada and the US. Now as Head of People at Guusto, he gets to marry his passion for employee best practices and a people-centric mission of helping companies create amazing employee recognition programs to build community, connect teams, and engage employees in meaningful and authentic way.