May 27, 2021 11:00 AM PT / 2:00 PM ET
HR, at the best of times, is a tough gig. On any given day, you may need to switch gears from an unofficial teacher, lawyer, event planner, employee advocate or counsellor.
Then 2020 came, and the challenges of the pandemic put the HR profession square on the "front lines" of the workplace response. While the past months have been demanding for all, no other function has carried the weight of what HR has needed to carry during this time.
As two leaders who have spent a combined 40 years leading HR, we have been watching from the sidelines as the profession has tirelessly worked to lead change initiatives on a massive scale. From moving to remote work to creating safe work plans when many people are feeling anything but, to executing difficult and necessary business decisions while holding space for the multitude of feelings and emotions people are contending with. All this with minimal recognition or acknowledgement.
And oh yea, on top of all this, might it be that you, as human beings, have your own emotional response and personal and family challenges you are dealing with?
We see you, HR and we applaud you! We see everything that you have done for your organization and its people, with such dedication, compassion and commitment.
Please join us for a special gathering of HR professionals: this will be about you and for you! Our time together will be dedicated to you, in recognition of the caring HR professionals who are doing so much to care for and make space for others.
Meet the Panelists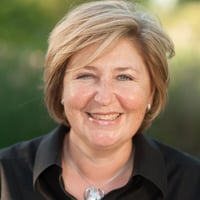 People Strategist & Executive Coach at Thrive 360
Seek potential. Create possibilities. Find Fulfillment. After several decades in senior roles in diverse organizations, it was time for Christine to hang out her shingle. As a coach, leadership expert, speaker and facilitator, the passion for her work is fuelled by two key evidences discovered, sometimes the hard way:
We have potential far beyond our self-limiting thoughts.
Work should not hurt and must be more than getting a paycheck.
Organizations and leaders that figure this out learn what it means to have superpowers.
Christine helps individuals create their best life and guides organizations eager to design awesome workplaces.
Her focus is on Bringing humanity to work.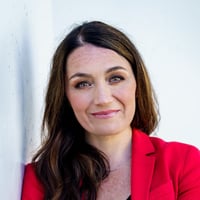 Sr Human Resources and Leadership Consultant
Megan helps businesses achieve tremendous results by unlocking the potential and best efforts of their biggest asset - their people - through human-centric Human Resources Consulting services, speaking and facilitation and leadership development programs. Megan works with organizations that understand that employee engagement and well-being leads to business results, and who know that the important work of HR must be done strategically and with intention. Her mission is to create a ripple effect of better workplaces and happier people.